30 Dec
Posted By Admin in Gardening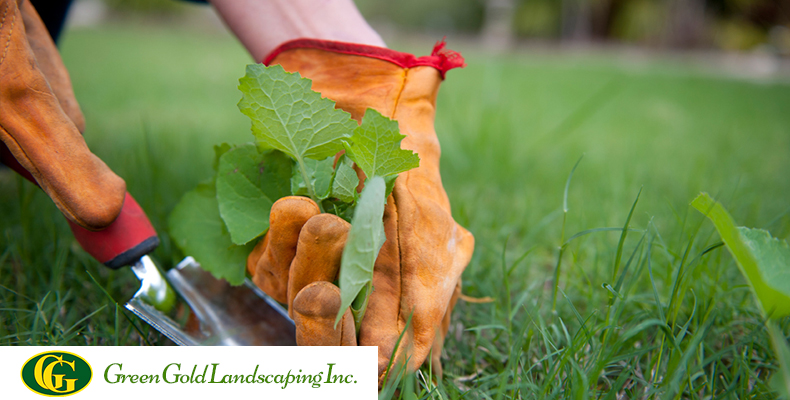 Organic Weed Control methods and lawn-care practices nurture plants and control illnesses naturally. In natural processes first focus is on growing the plants efficiently, much higher than killing the weeds. Increasing the fertility of the soil and improving healthy plants will automatically decrease weed growth.
Preparing Organic Manure
It's not that difficult to prepare organic fertilizers. The waste in your kitchen cut down grass, plant wastes and earthworms are used to form Organic Manure. Organic Manure helps in growing rich, green plants. Natural manure helps in increasing fertility of your soil and also reduces the usage of chemicals. Chemicals are not only harmful to your Lawn but also for your family.
Mulching
A layer of Organic matter in your garden will not help your plants to grow but also smother weeds and prevents new germination of weeds. Mulch your Lawn with wood chips, grass clippings, compost. Mulching inhibits the growth of weeds in your Lawn. Make sure not to get hay, that could contain a lot of undesirable seeds. Put down the ground cloth, newspaper, cardboard, old cotton curtains or bed sheets, landscape fabric, or other thick material on your soil to prevent weeds from growing through. That is particularly beneficial to do in your garden pathways before you put down gravel, stone or wood chips.
Lawn Height
Mowing is the best practice to remove weeds. Mowing at the right time will remove most of the weeds that are present on the Lawn. Always keep your grass height short. Change the patterns in mowing and be careful only to cut one-third of the grass at a time.
Fertilize and Irrigate carefully
Fertilization is essential for your Lawn. At the same time, if there are weeds, most of the nutrients are taken by the weeds. Limit the usage of fertilizers. Do not use the chemicals that are not useful for the plants. Use drip irrigation, Olla pots or irrigation bags to give water just to the roots of your plants, not the empty spaces through them.
Corn Gluten Meal
Corn Gluten Meal is a powdery byproduct of the corn milling process. When used for years as a supplement in hog feed, this natural protein is adequate for lawns and gardens as a plant food as well as a weed suppressor. Corn gluten meal works by inhibiting root formation in weeds at the time of germination. Corn Gluten Meal is one of the best Organic Weed Control methods that can be implemented.
Flame weeders
Flame weeding is an Organic Weed Control technique in which the weeds are killed by burning them with a blowtorch. The term "burning" is a bit misleading: the weeds are not burned to a crisp but instead subjected to a form of heat shock that causes damage at the cellular level. For flame weeding to be successful, two conditions must be present: the fire of the torch must make contact with the soil, and the weeds must be small enough that a single second of flame exposure is enough to kill them.
Looking to employ Organic Weed Control Methods in your lawn? Green Gold Landscaping provides professional Residential and Commercial Lawn care, Maintenance services in all over Westchester County NY.
Contact us! Or call 914-882-5459 for assistance.